Fiduciary Wise Advisory Council
Fiduciary Wise was built to one day create the perfect retirement experience for all of our plan sponsors and their plan participants and to do so we believed we never should compete with the industries service providers and always remove the maximum fiduciary responsibility and liability from the plan sponsor, which can never be done until the plan sponsor and plan fiduciaries are removed as the ERISA 402(a) named fiduciary and ERISA 3(16) plan administrator. Others have talked about it, but we have done something about it.
As an example, we have looked at an ERISA plan from both sides of the ERISA "coin", plaintiff and defense legal side, and have worked several years with some of the best luminaries in the industry. To allow Fiduciary Wise to have expertise in "both sides of the coin" we have asked ERISA experts to be on our Advisory Counsel and we are humbled they have consented to do so.
The Fiduciary Wise Advisory Council is not intended to be a figure-head group but to give us advice in the ever-changing world of ERISA. When the world of ERISA changes, Fiduciary Wise must be ready to change with it, we cannot and must not be just reactive but mostly active in foreseeing this fluid world of ERISA.
Our Advisory Council will allow us to meet the challenges ahead in ERISA, each individual has counseled us for some time and now will join us in a more active basis, and we could not be more excited and thankful. Each has prepared a business lifetime as models in the ERISA fiduciary world and have never run away from the maximum protection that can be brought in their chosen expertise and together, they bring the complete picture of ERISA fiduciary governance.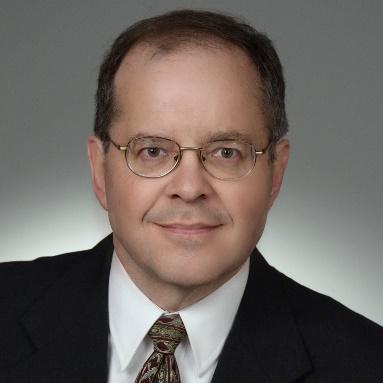 James W. Watkins, III JD, CFP CFP Ambassador
Mr. Watkins is a graduate of Georgia State University and the University of Notre Dame Law School. He is a securities and ERISA attorney, specializing in compliance and quality of advice issues. He has held various securities compliance positions, including serving as the director of financial planning quality of advice for the financial planning division of an international insurance company. He is the owner of the blog, "The Prudent Investment Fiduciary Rules," and several books, including "The 401(k)/403(b) Investment Manual: What Plan Sponsors and Plan Participants REALLY Need To Know" and "The Prudent Investment Adviser Rule: Risk and Liability Management for Investment Fiduciaries."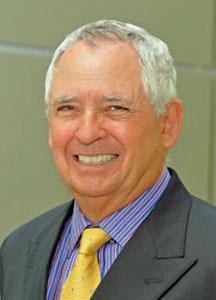 Roger Levy LLM, AIFA
Formally educated in England, Mr. Levy practiced law in London after becoming a Solicitor in 1970. He was a partner in Taylor & Humbert, one of England's oldest law firms before emigrating to the United States in 1975 where he joined Saul Ewing Remick & Saul, in Philadelphia. He earned a master's degree in law from Temple Law School and was the first English lawyer to be admitted to the Pennsylvania bar.
Mr. Levy established his own practice specializing in international business before joining the Law Offices of Robert M. Gottschalk, in New York City, a firm specializing in international business and trade. Subsequently, he served as Counsel to Kleinberg Kaplan Wolff & Cohen PC in New York City.
Mr. Levy became a founding member of Cambridge Financial Services Group, which, prior to its sale to CapTrust Financial Advisors in 2013 provided investment advisory services to retirement plans, endowments and foundations and he served as its in-house legal adviser. Mr. Levy's principal role was to manage the firm's adherence to industry best practices and to assist clients to conform to a fiduciary standard of care. An Accredited Investment Fiduciary Analyst™, he performs both consulting fiduciary assessments and those that can lead to CEFEX certification. In addition, he is often called upon to provide expert reports and expert witness testimony in fiduciary breach litigation.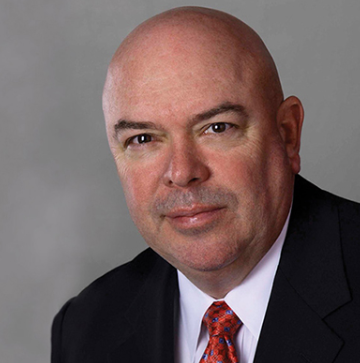 Don Trone
Don Trone is the CEO and one of the Co-founders of 3ethos, which conducts original research in the new field of Behavioral Governance (BG). BG is the follow-on to Behavioral Finance, except now the focus is on how the behavior of fiduciary impacts the quality of retirement outcomes.
Don was the founding CEO of fi360; founder and President of the Foundation for Fiduciary Studies, and the first person to direct the Institute for Leadership at the U.S. Coast Guard Academy.
Over the past 35 years, Don has trained more than 10,000 investment fiduciaries on the subject of procedural prudence. In 2015 he was named by Investment Advisor magazine as the "Father of Fiduciary" and one of the 35 most influential people in the financial services industry.
In 2003, he was appointed by the U.S. Secretary of Labor to represent the investment counseling industry on the ERISA Advisory Council. In 2005, he helped train the U.S. SEC staff on how to investigate pay-to-play schemes in the financial services industry. And, in 2007 he testified before the U.S. Senate Finance Committee on fiduciary best practices.
He is the author or co-author of ten books on the subject of fiduciary responsibility, portfolio management, and leadership.
Don is a graduate of the U.S. Coast Guard Academy and served for ten years on active duty, most notably as a long-range search and rescue helicopter pilot. He has a Master's from The American College and has completed post-graduate studies in theology from the Pittsburgh Theological Seminary and Trinity Episcopal Seminary.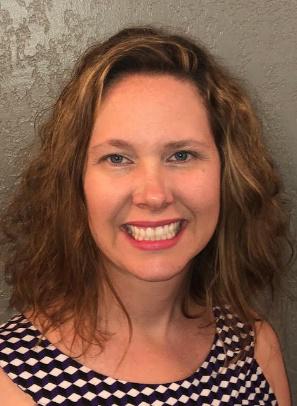 Marta Hurst, QKA
Marta Hurst, QKA is the Vice President of Client Development of InWest Retirement Solutions. For over fifteen years she has worked with Financial Advisors and business owners to consult on a variety of qualified plan matters. Marta uses her knowledge of retirement plans as well as plan sponsor goals to provide meaningful design recommendations, plan feature alternatives and fiduciary outsourcing options. Ms. Hurst also assists with ongoing service needs for existing clients with her team.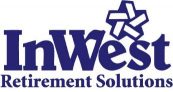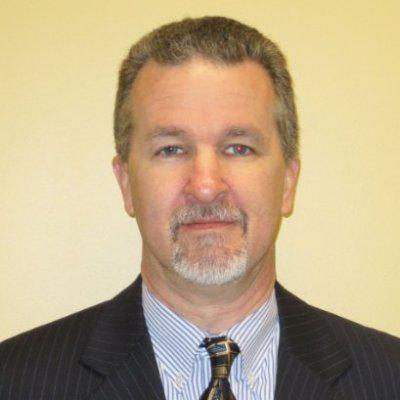 Tony Michael, CRPS
Tony Michael is Owner and Founder of FutureBenefits of America, LLC. He started the company in May 1998 in an effort to provide flexibility and options to advisors in the 401k space. Prior to 1998, Mr. Michael was the Director of 401k's for a regional CPA firm. Tony has a vast knowledge of all facets of record-keeping, administration, plan design and compliance. He also serves as director of marketing and sales thru the advisor community. He received his B.S. in Accounting from Christian Brothers University in Memphis, TN. He is a Board Member of the local Kiwanis Club and member of the Chamber of Commerce.
Mr. Michael has 30 years of experience working in the defined contribution area and has dedicated much of his time promoting multiple employer plans as an option for companies to limit their liability and promote a cost-efficient structure. His firm has been an architect of the Open MEP plan dating back to 2004 and Mr. Michael has been a speaker on many occasions promoting and educating advisors on the benefits of these plans.
FutureBenefits of America, LLC is a record keeper and third party administration firm, based in Tennessee. They represent plans across the whole country with assets over $300 million. FutureBenefits is one of the first record keepers to offer Exchange Traded Funds (ETF) on their platform as well as professionally managed models. They offer bundled as well as record keeping only as part of their services.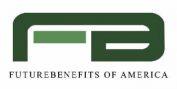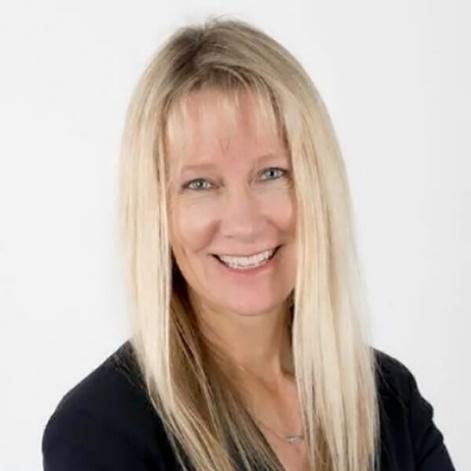 Jacqueline "Jackie" Reeves, AIFA, PPC
Jacqueline Reeves is Managing Director of Bell Rock Capital, LLC. She heads the firm's research and portfolio strategy group. At Bell Rock, our 401(K) advisory services include the role of a financial advisor on the company plan which provides proactive investment selection, monitoring and employee education. Ms. Reeves is a resource to the national media, including CNBC, Bloomberg television and radio, The Wall Street Journal, Business Week and various other printed media. Our mission is to deliver returns consistent with client goals.
Jackie is a Board member of the Greater Boca Raton Chamber of Commerce, a 2013 DIAMOND Award recipient, a 2010 recipient of the Chairman's Award, and chaired the 2011 Leadership Boca class. She serves as President of the Spirit of Giving network and a Trustee board member with the YMCA of South Palm Beach County. Ms. Reeves was a Soroptimist Award recipient in 2013 and a Woman Volunteer of the Year nominee for the Junior League of Boca Raton in 2017. Jackie volunteers with the George Snow Scholarship Fund. Jackie is a member and Past President of the Junior League of Boca Raton as well as the Junior League of Boca Raton Endowment Fund.
Ms. Reeves holds the AIFA® and PPMTM designations. The AIFA Designation certifies that the recipient has advanced knowledge of fiduciary standards of care, their application to the investment management process, and procedures for assessing conformance by third parties to fiduciary standards. The PPC Designation certifies that the recipient has specialized knowledge of retirement plan compliance requirements, common plan services, and plan administration.