Don Jones Selected for Steering Group, Committee for the Fiduciary Standard
Don Jones, Founder and Partner at Fiduciary Wise, joins the Steering Group for The Committee for the Fiduciary Standard.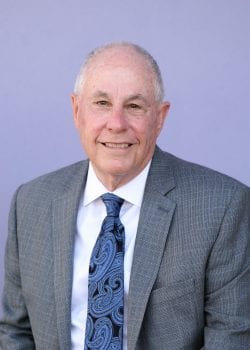 Why a Committee for the Fiduciary Standard?

The Committee was formed in June 2009 by a group of investment professionals and fiduciary experts, just as policymakers and industry leaders were reviewing the repercussions of the financial crisis, to advocate that all investment and financial advice be rendered as fiduciary advice and meet the requirements of the five core fiduciary principles.
Five Core Principles:
Put the client's best interests first;
Act with prudence, that is, with the skill, care, diligence and good judgment of a professional;
Do not mislead clients–provide conspicuous, full and fair disclosure of all important facts;
Avoid conflicts of interest;
Fully disclose and fairly manage, in the client's favor, unavoidable conflicts.

An Advocate for Fiduciary Standards

At Fiduciary Wise, our mission is to alleviate as much fiduciary responsibility from plan sponsors as possible and effectively achieve success and compliance in the management, investments, and administration of their retirement plan by focusing on the efficiency, safety, and quality of all facets.

Don Jones has always been passionate about the need for high quality fiduciary standards and compliance with ERISA. We are supportive of his efforts to continue encouraging this industry to move further towards responsible and ethical practices.